Eutelsat has always been at the leading edge of high-speed satellite Internet
The history of satellite Internet for home broadband began in 2012 when Eutelsat became the first satellite Internet provider in Europe with the launch of our first satellite dedicated to high-speed Internet. 
Covering the UK and 15 other countries in Europe and North Africa, Eutelsat enabled hundreds of thousands of homes and companies that suffered from poor connectivity to have an Internet connection similar to ADSL, offering an alternative to fibre broadband without having to wait for ground or mobile networks to be deployed. 
Why are more people than ever calling for satellite Internet?
Can you live wherever you want and still get a superfast connection? You can now.
Our technology offers better performance than ADSL. With average download speeds up to 75 Mbps available, speeds are comparable to a fibre connection. 
How does satellite Internet performance compare to other technologies?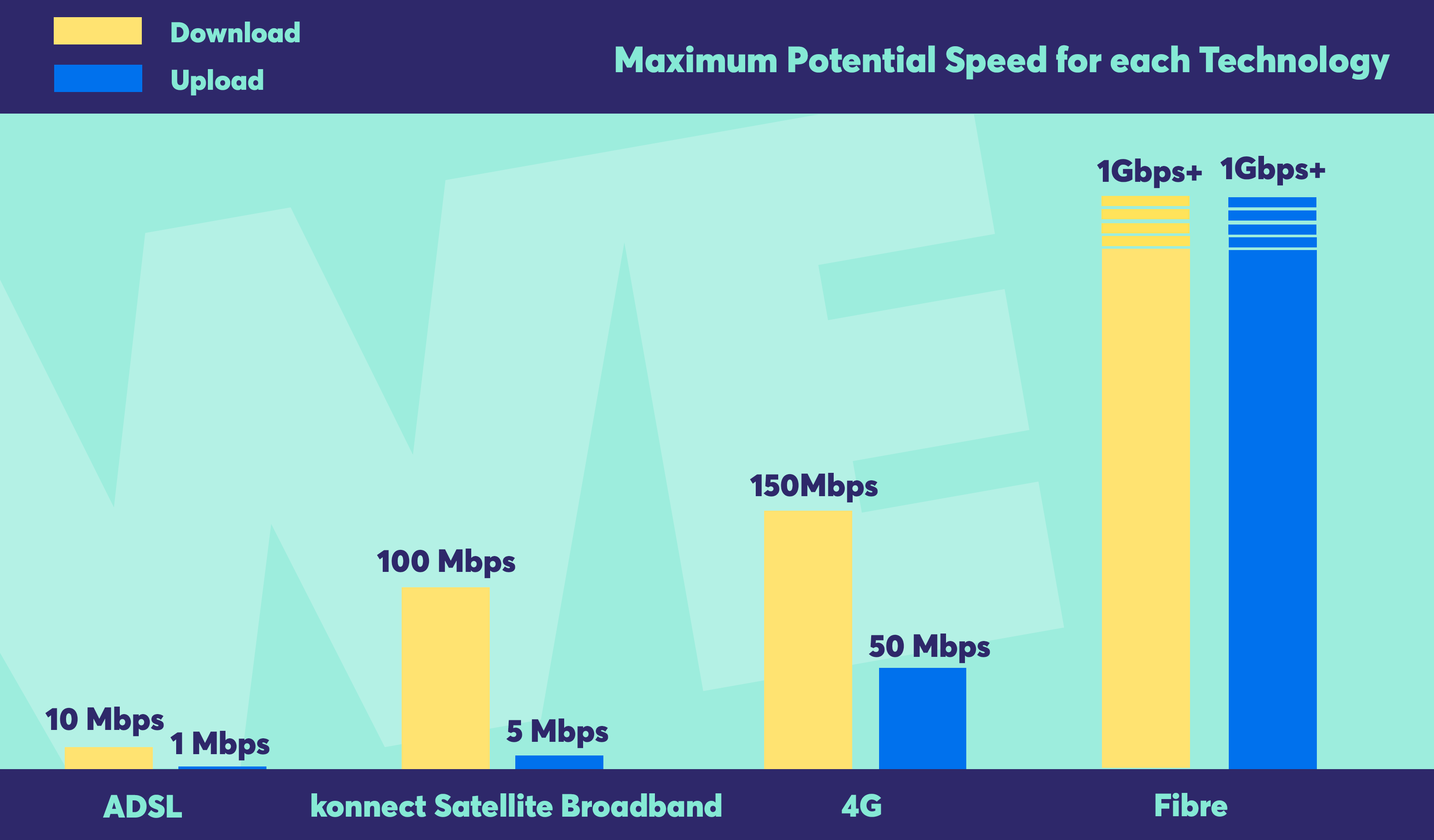 Satellite Internet: how does it work?
No need to wait for fibre to come to you. It's never been easier to have an Internet connection via satellite. With Internet via satellite, you can get connected no matter where you live.
Select the package that suits your needs with our distributors, place your order, then they will contact you to organise the installation of your satellite Internet dish. You too could be enjoying all the benefits of superfast satellite Internet very soon.
How do I install the konnect equipment?
You will receive all the equipment you need and help with installation, including:
a satellite broadband dish to emit and receive the signal

a satellite Wi-Fi router
And our partner does the rest!
With professional installation recommended, a qualified installer can set up the equipment and will make sure your kit is up and running. 
How can I increase my internet connection speed?
Slow internet connections speeds are a real problem. Indeed, many internet-based services are designed to work well with devices that are running with fast internet connections these days. Fortunately there are plenty of things you can do to speed up your connectivity.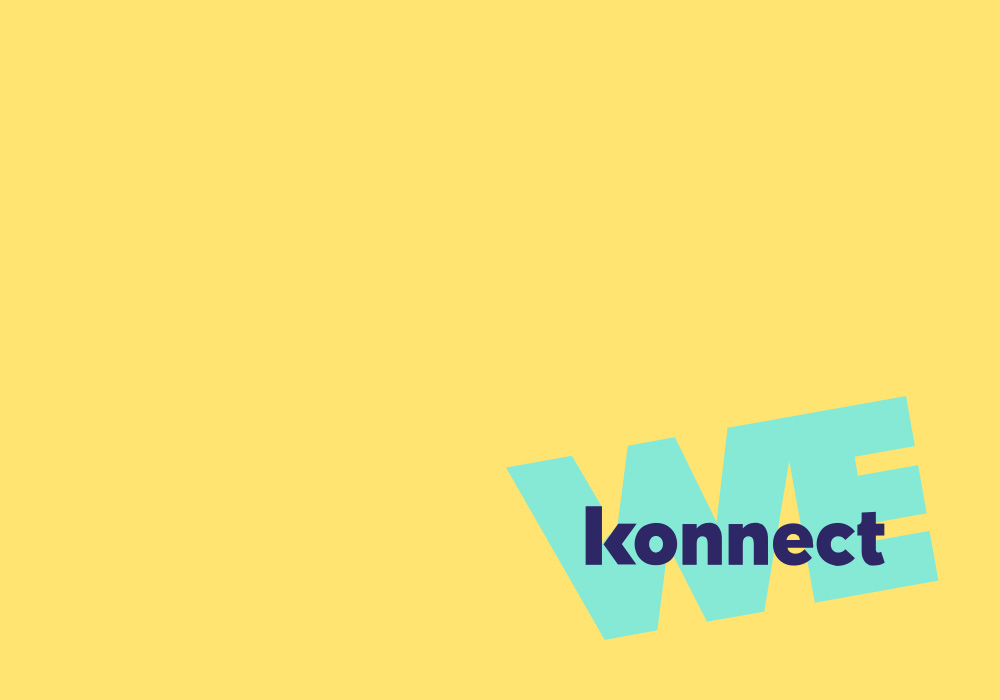 How to get broadband without a phone line
Obtaining broadband without landline services to your property used to be impossible in the UK: it was only possible through the country's telephone exchange network. Thankfully today it is possible.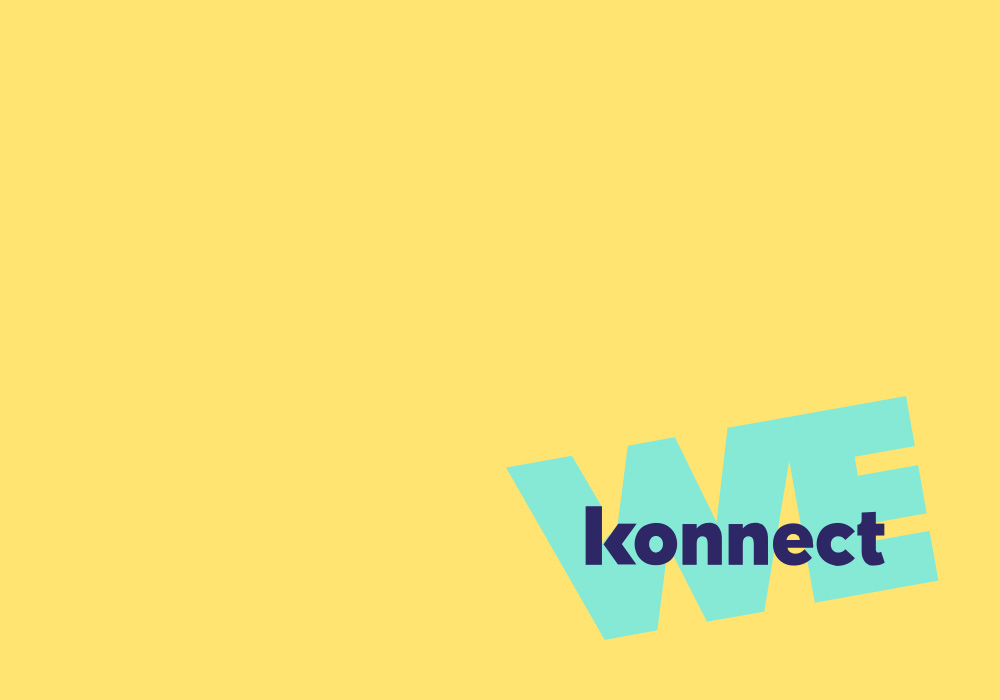 What are the alternatives to fibre & cable broadband?
Fibre-optic and cable digital subscriber line (DSL) broadband are the dominant forces in the UK internet service provision market today. However, there are some alternatives worth thinking about.
How to connect to satellite internet
You don't need to be an expert or a technician to connect your satellite receiver to the internet because, with a professional installation, it will already be pointing directly at the geostationary satellite that handles all of the data communications.
How much does satellite Internet cost?
Wondering how much satellite broadband costs? It is about the same as a standard connection that is made through your local telephone exchange. But of course it depends on your needs.
Image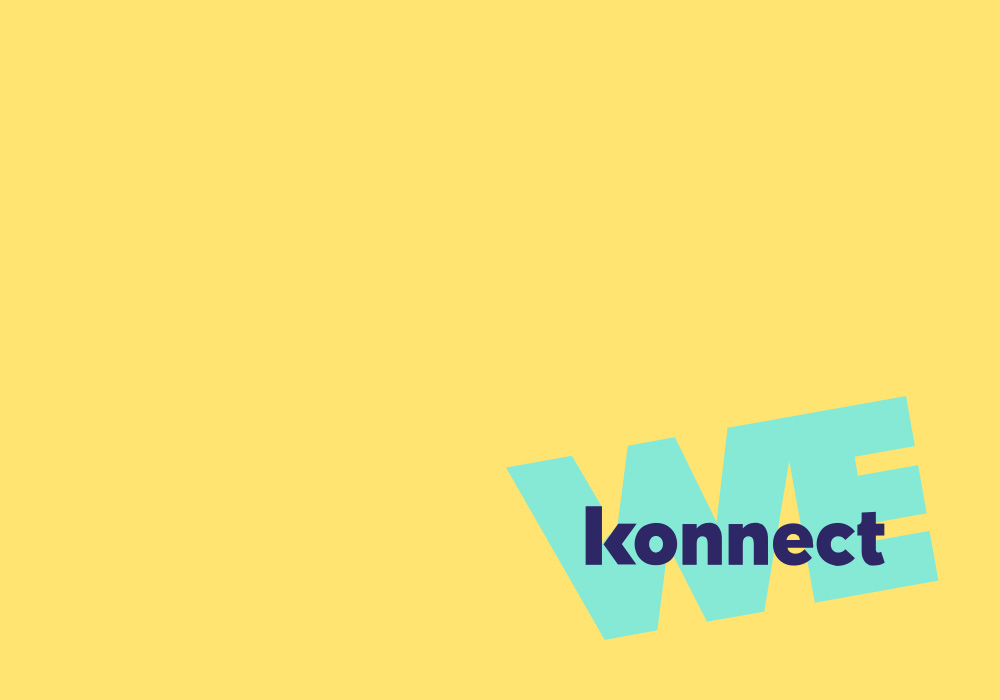 How to improve your satellite internet speed
If you are asking how to make your satellite internet faster, whether it's for gaming, for watching high-definition video streams or even so that multiple users can all get good connectivity through the same broadband connection, then you are in the right place.

Can you game with satellite Internet?
Although the easy answer is yes, you can game with satellite Internet, in reality it depends. If you want to play live games, there are some precautions to take.

Can you stream with satellite Internet?
Streaming on satellite Internet is something many people can do, helping them to access services like iPlayer and Netflix in locations with traditionally low broadband speeds.
Can weather affect satellite Internet?
With satellite Internet, weather can play a part in the effectiveness of the service. Overall, you should know that secure connectivity will be maintained to your home or business in all but the most severe weather conditions. Moreover, compared to fibre-optic and mobile Internet, satellite Internet is reliable.
Is satellite Internet secure?
It is a perfectly reasonable question. After all, the technology for satellite-enabled broadband connections is relatively recent.
Image