Introducing the RouteThis app
We've introduced a new app called RouteThis, which helps to pinpoint issues on the network so that we can resolve them more quickly.  The app is free and available anytime, so you can investigate and address network issues even when our customer service centre is closed.
When should I use RouteThis?
If you experience any of the following, the RouteThis app should be your first port of call:
Reduced speed
Increased video buffering
Issues with your Wi-Fi
Devices dropping off the network
How do I use RouteThis?
Image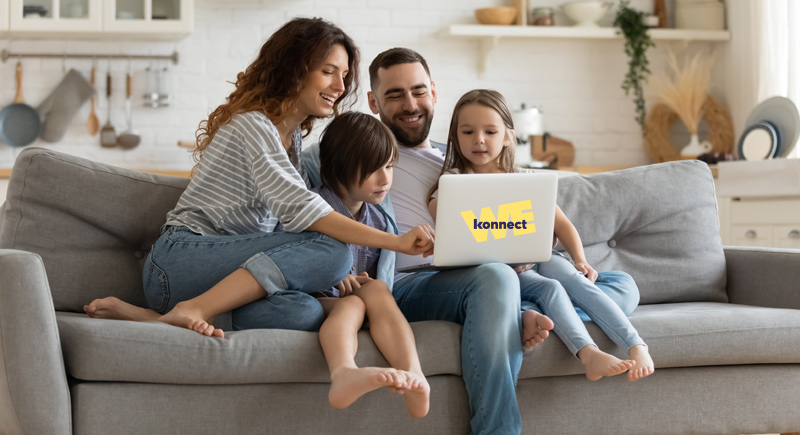 Follow our step-by-step guide
Getting started with RouteThis is done in 3 easy steps
Step 1
Download the free app onto your phone or tablet. It's available in both the App Store and Google Play. Once downloaded, open the app and click on "Begin". You will then be asked to enter our code. The Konnect code is ESAT
Step 2
Click on Network Scan to set the app to work. It's important that the device you are using is within 1m of the modem/router when you start the scan.  It'll take about 2 minutes for the scan to run and you'll need to let the scan run uninterrupted.  Please bear with us and refrain from checking notifications or opening other apps on the device while you wait.
Step 3
Once complete, you'll see the results of the scan automatically.  This will include suggestions on how to improve your network speed and coverage, which you can see by clicking on "Improve Network Health" at the bottom of the screen.  Now, just follow the instructions to improve your network.
What if I still need help?
Customer Services are here to help over the phone if you need us. Call us on 01869 722 861 (cost of a local call) Monday to Friday 9am - 5pm and Saturdays 9am - 3 pm.
The good news is that we an access the results of your scan so will be one step ahead in helping resolve any issues.  All we'll need is the unique key in the top right of the app which are customer service team will ask you for.